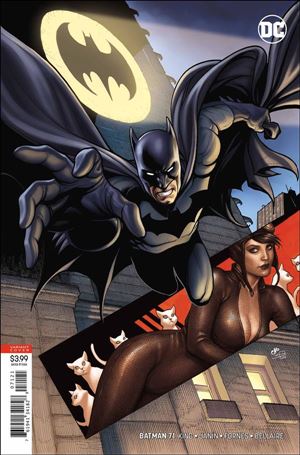 Batman (2016) 71-B
Broken Knight - Batman is free. After being tortured by Bane and his army, Batman is ready to go to war. With the av ...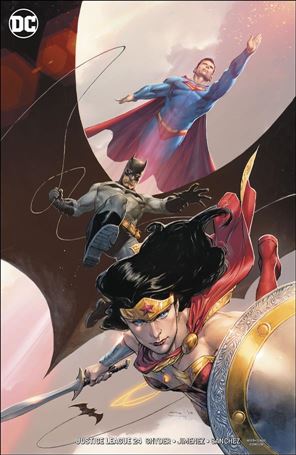 Justice League (2018) 24-B
Rogue Knight - With the weight of the Multiverse on his shoulders, Batman made an impossible choice. In order for j ...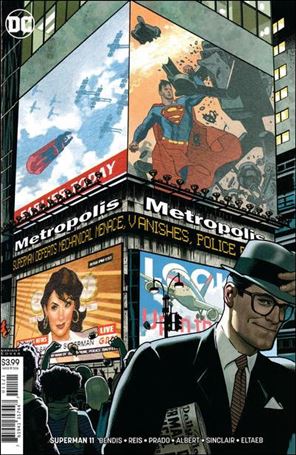 Superman (2018) 11-B
Battle at the Heart of Space - Rogol Zaar has a team. Unfortunately for Superman, that team includes Jax-Ur and General Zod. Why di ...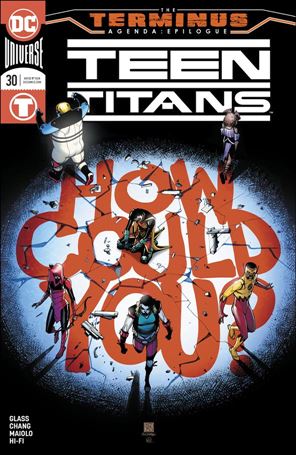 Teen Titans (2016) 30-A
Falling Apart - Deathstroke is dead. After a breakout in Robin's secret prison, Slade Wilson was killed by Red Arrow ...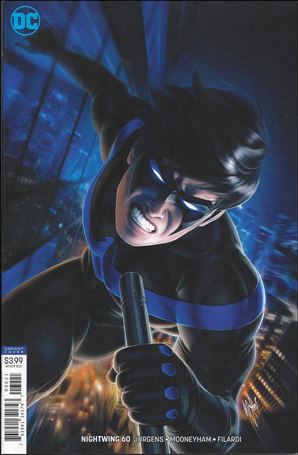 Nightwing (2016) 60-B
Bludhaven Blaze - In the last issue, Ric and Hutch end up trapped by a giant fire monster inside the police precinct. ...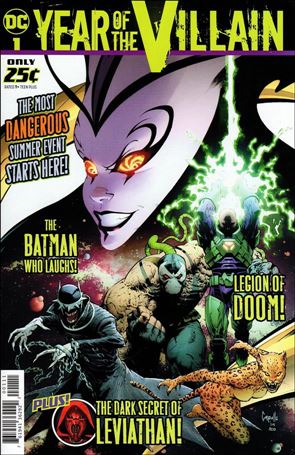 DC's Year of the Villain Special 1-A
Bad Moon Rising - A few years ago, as the Forever Evil event kicked off, DC did a villain month. Now, instead of being ...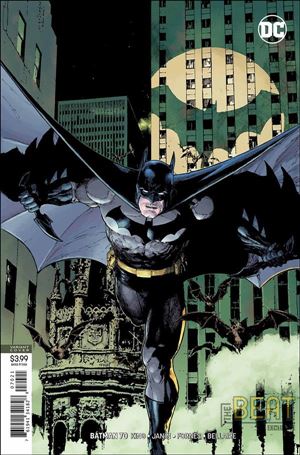 Batman (2016) 70-B
The Dark Knight Rises and Hell Follows - The nightmares are over, and the Dark Knight is ready to escape his imprisonment in Arkham. The ques ...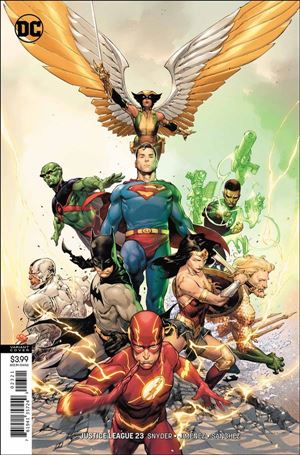 Justice League (2018) 23-B
No Sacrifice, No Victory - The Justice League is in the worst situation they have ever been in. With Superman trapped in a void ...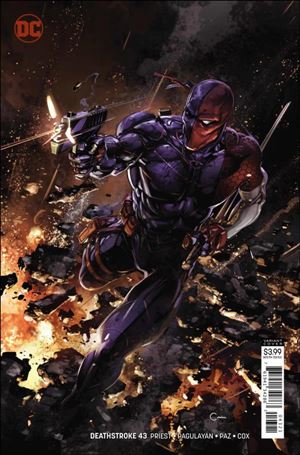 Deathstroke (2016) 43-B
Terminator Terminated - Damian has made a massive mistake. After coming to the decision to kill Deathstroke, Damian was atta ...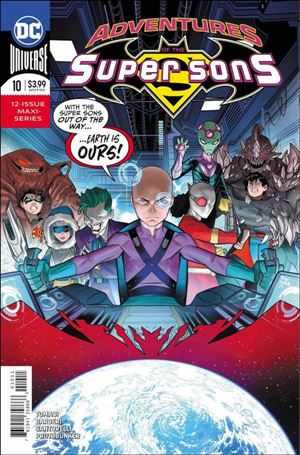 Adventures of the Super Sons 10-A
Evening the Odds - After meeting Jonah Hex on a wild west planet, the Super Sons and their new Green Lantern friend mak ...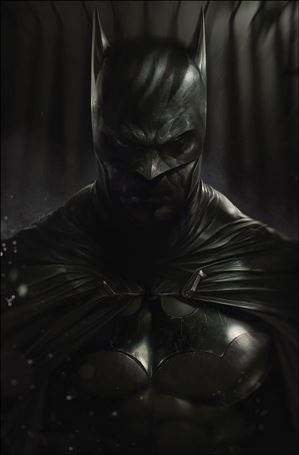 Batman (2016) 69-B
The Knightmare is Over - The nightmare comes to an end. After a story arc that suffered from interruptions and seriously drag ...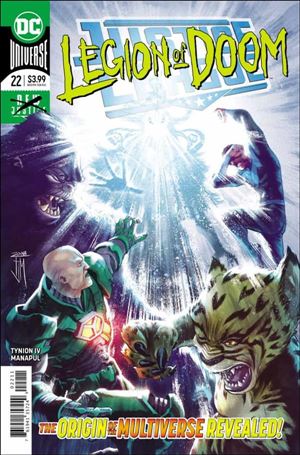 Justice League (2018) 22-A
The Origin of Doom - The Justice League is trapped in the sixth dimension. After finding what they thought was a dream wo ...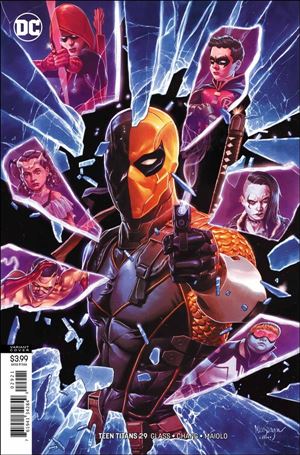 Teen Titans (2016) 29-B
Love is Seemingly in the Air...So is Murder. - Deathstroke is in Robin's head. After breaking free from Robin's secret prison, Slade was able to me ...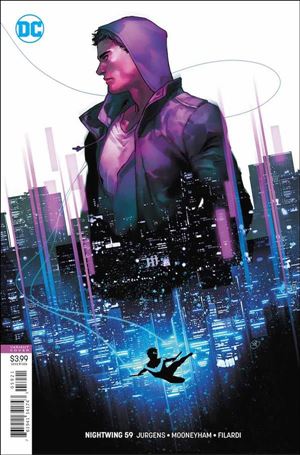 Nightwing (2016) 59-B
The Fire Rises - After the previous issue that felt like a chore to read, this issue…wasn't as bad. Don't get me wron ...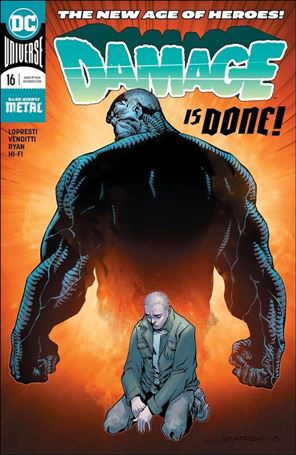 Damage (2018) 16-A
The Damage is Done - Trapped on Monster Rock, Ethan Avery is trying his best to learn to hold Damage back. Unfortunately ...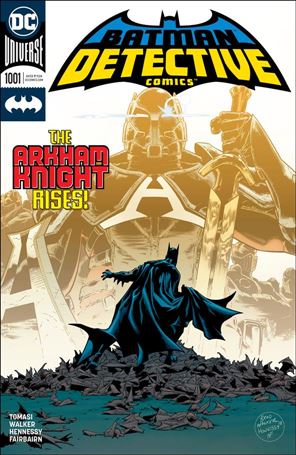 Detective Comics (1937) 1001-A
The Arkham Knight Era Begins - Issue 1000 has come and gone, and now a new threat rises to challenge the Dark Knight. Who is this m ...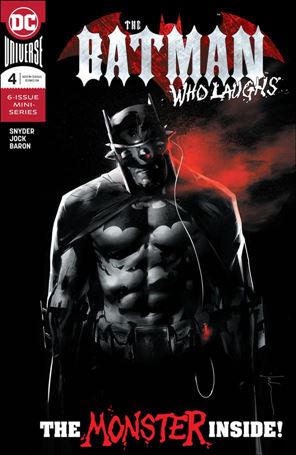 Batman Who Laughs (2018) 4-A
"Cause You Were Laughing..." - Bruce Wayne has given in. In a desperate attempt to level the playing field against the Grim Knight ...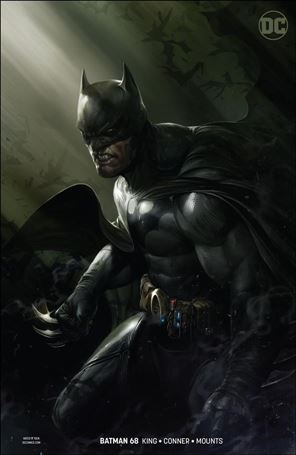 Batman (2016) 68-B
The Knightmare Continues - And for yet another issue, the Knightmare continues. After the last issue that, for some reason, inv ...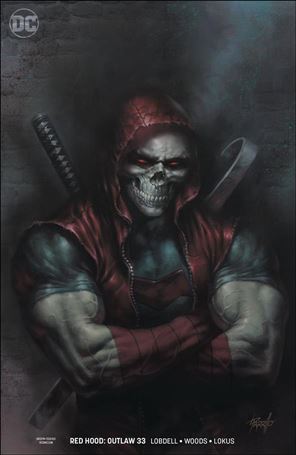 Red Hood: Outlaw 33-B
Five Aces Fold - The Outlaw is in charge. After acquiring the Iceberg Lounge from the Penguin, Jason Todd is running ...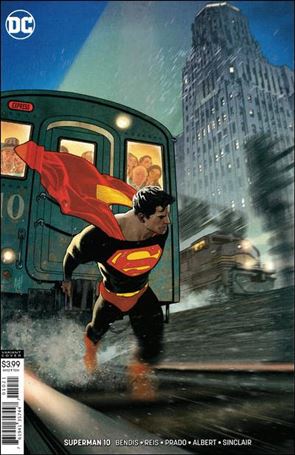 Superman (2018) 10-B
Superboy Returns - With Jon Kent trapped for years on Earth 3, he was able to free himself from Ultraman's grip. Unfort ...